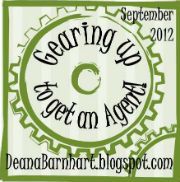 BLOG HOP ENTRY #138

Fellow Blogger, Deana Barnhart has graciously hosted this GUTGAA event for aspiring writers like myself. Click the gear link above to visit the blog and learn more. Maybe you'll join me? There's still time!
Starting Monday, Sept 3rd

—

Friday, Sept 7th visit other's blogs and get to know them. Have fun and visit as many as you can! Each blog will answer a series of questions and any additional things the author would like to share. My short author biography and questions are below. Enjoy!
Author Bio
G. Donald Cribbs has written and published poetry and short stories since high school. A graduate of Messiah College in English and Education, he and his wife and four boys reside in central Pennsylvania where the author is hard at work on his next book. Having lived and traveled abroad in England, France, Belgium, Germany, China and Thailand (you can guess where he lived and where he visited), the author loves languages and how they connect us all.
GUTGAA Q & A
-Where do you write?
Since I type 60wpm, I am either on a laptop or home computer when I write. I lurk in libraries, conspire in coffee shops, and type just about anywhere I can find time for writing. As a busy parent of four boys, that often means finding those "interstitial times" like during my oldest son's karate class each Sunday evening for reliable writing time.
-Quick. Go to your writing space, sit down and look to your left. What is the first thing you see?
The boys' laundry hamper in the small hallway by our stairs. We have an office set up across from my bedroom since we homeschool our oldest two boys. Their homeschooling desk and computer are directly behind me. To my right is a window out into our backyard where I often send my boys to play on the playground I built (big purchase from BJ's), while I write in short bursts.
Any time I can steal away and hammer down that 1000 or 2500 words I'd like to reach per day. Most often this occurs during my youngest son's naptime or after I put all four boys to bed each night, around 9:20.
-Drink of choice while writing?
Water. Although sometimes it's more likely coffee, Coke, or a mocha if I'm really fancy.
-When writing , do you listen to music or do you need complete silence?
If I put on music to drown out what's going on around me, I can tune it out. I just shuffle what's on Pandora, or my iPod. Silence is much more helpful for editing, and in particular the stage where I read every chapter aloud. You'd be amazed what this uncovers in the editing/revising process. I catch a lot of things I've missed on previous rounds of edits. Yikes! I highly recommend it. But it's hard to do with listening ears, especially with some of my books. My boys are not old enough to read/hear much about these stories. Therefore, it's when I have the house to myself or after everyone goes to bed.
-What was your inspiration for your latest manuscript and where did you find it?
Having been inspired by CINDER by Marissa Meyer, SHADOW AND BONE by Leigh Bardugo, and STORMDANCER by Jay Kristoff, I imagined what the illegitimate love child of these three very different books would look like. It's actually a fairytale retelling in a French steampunk world of Beauty and the Beast, only the female MC is Beast, while the male MC is Beauty. There's also floating islands in the sky and submersible cities in the oceans below. I'm still in the research and rough outlining stage.
Also, it's totally different from my first novel, which I'm subbing here, a YA contemp with a male POV. That's your sneek peek posted above on the tabs or below via the link.
-What's your most valuable writing tip?
Look for inspiration all around you. Let your life inform your craft and your writing. If you've seen the show SMASH on NBC, you might understand what I mean here. If you're a writer, you've got to watch that show. If you listen closely, you'll see how each show has things going on in the lives of the characters that directly inform the craft and the creation of a broadway show from inception to birth on the stage. It's a great series to get your creative juices flowing and the music is superb. Add a musical about Marilyn Monroe and it's a WIN/WIN in my book. I don't watch much television, but that's one show I'll rewatch online. You can see all of season one here.
Click the far right tab at the top of this page to read the first chapter of my book. The first chapter is in two parts and I welcome all feedback good or bad. You are entitled to your own opinions. I use all feedback to better myself and my writing. Thank you for taking the time to read and comment.
That's it for me. If you have any other questions you'd like me to answer, feel free to post them below in the comments. Have a great week! Nice to meet all of you. Thank you very much for taking the time to stop by my blog for a visit!